Our Love For Reading
In October, we hold our annual Book Week. This year author, Cliff McNish visited us. We learnt so much from his workshops and had the opportunity to buy a signed copy of one of his books.
Our parents/carers also came into read with us - we look forward to having them in again soon.
We also loved visiting the Scholastics Book Fair!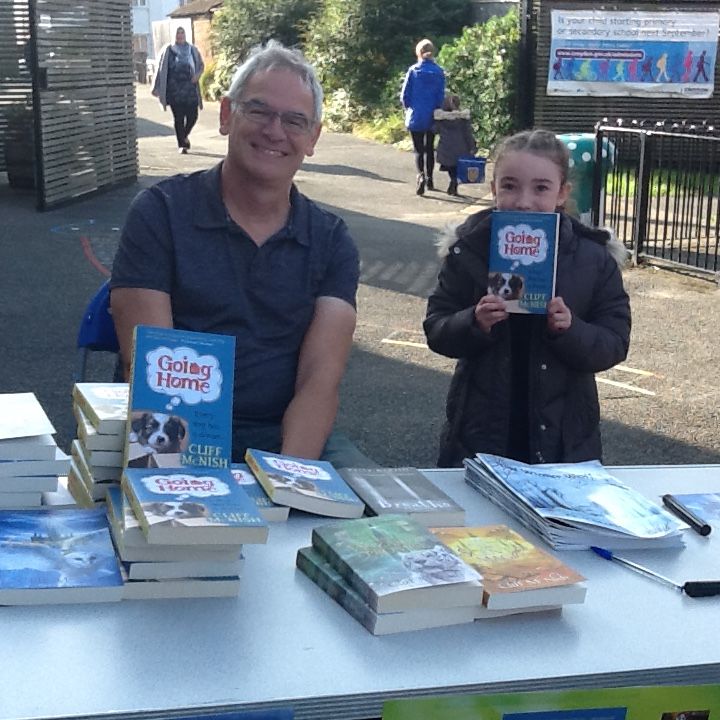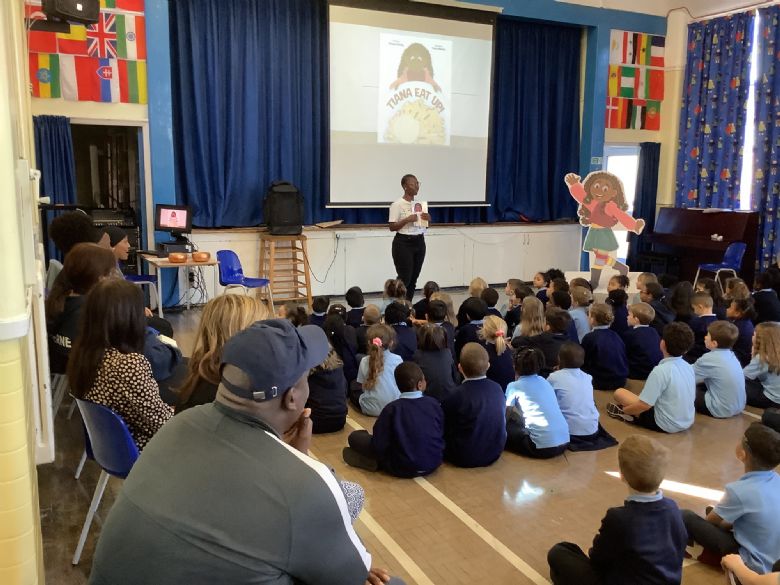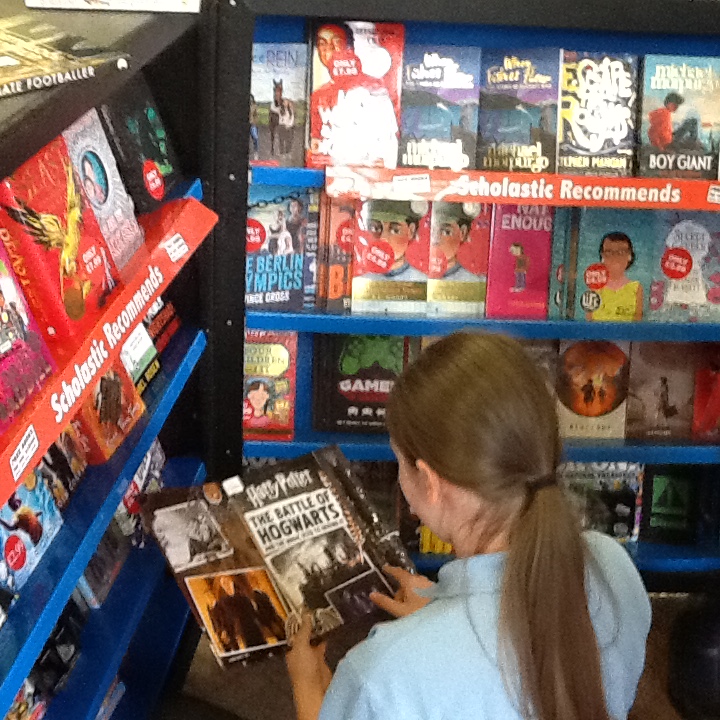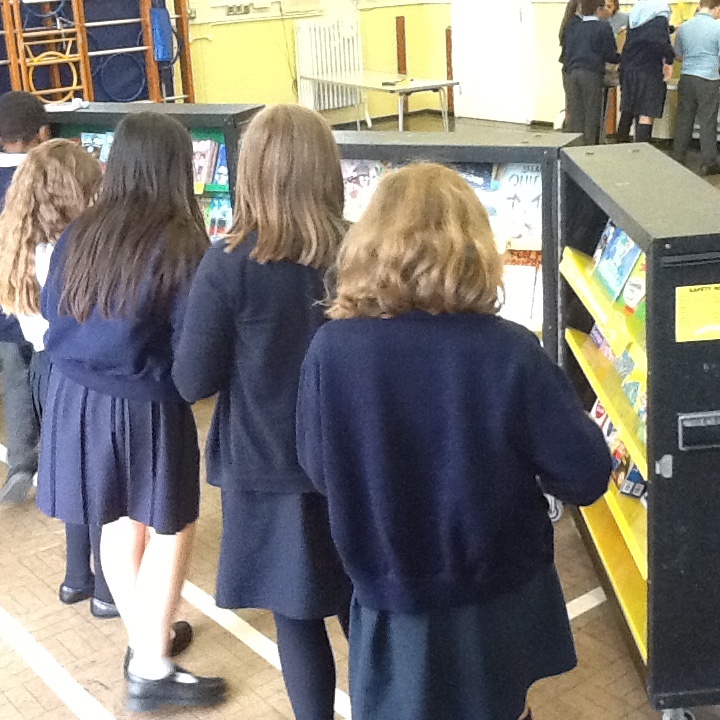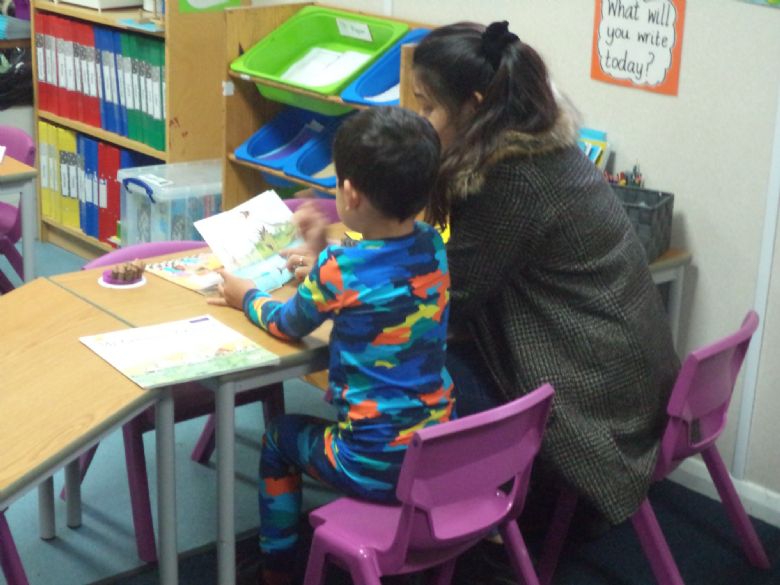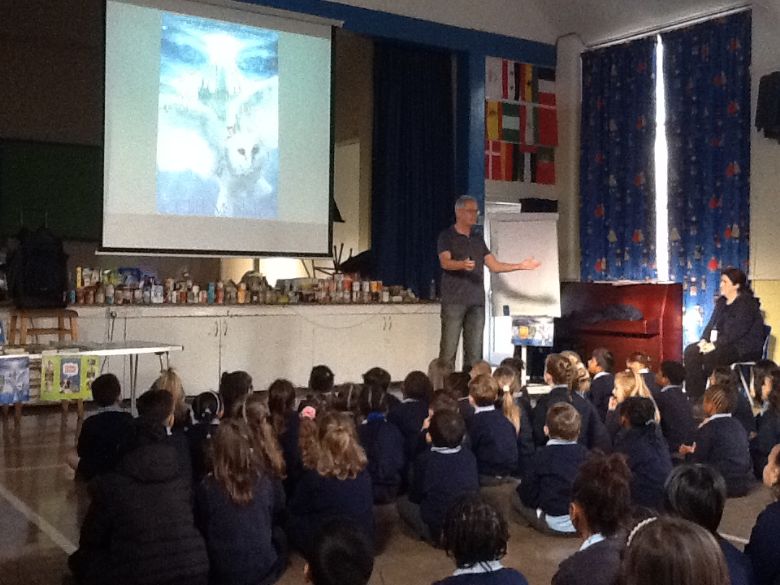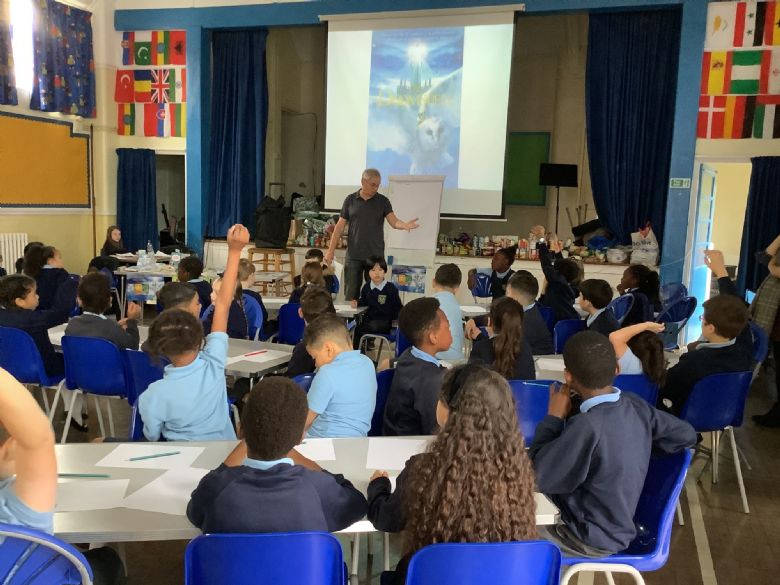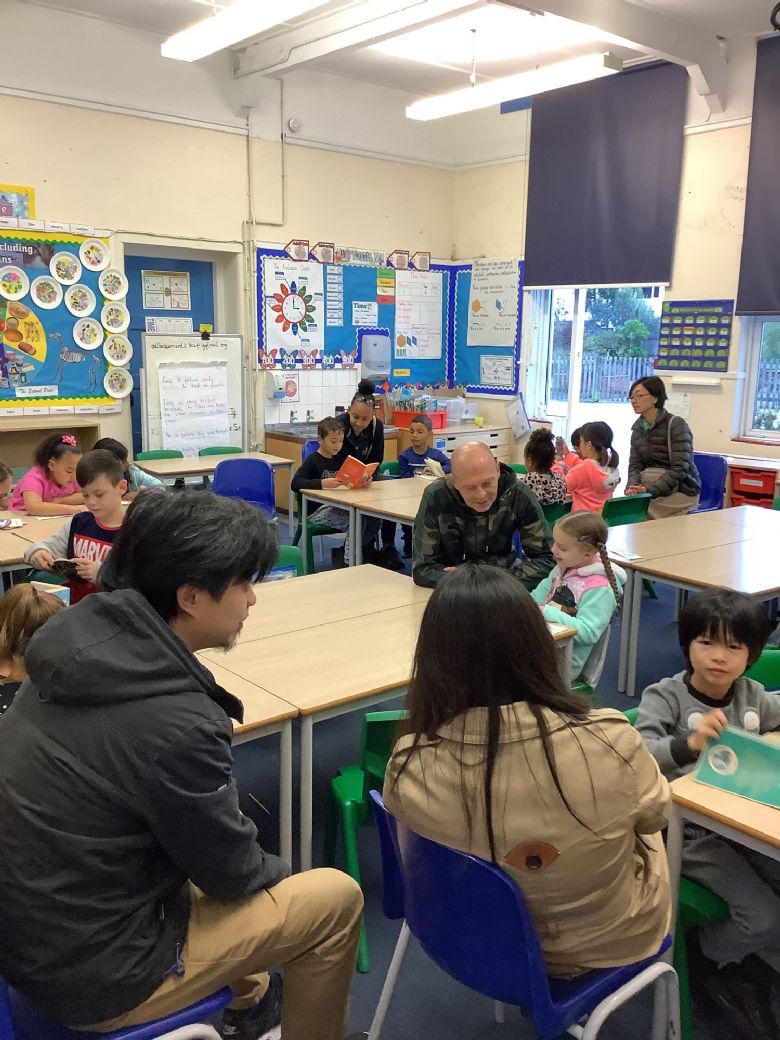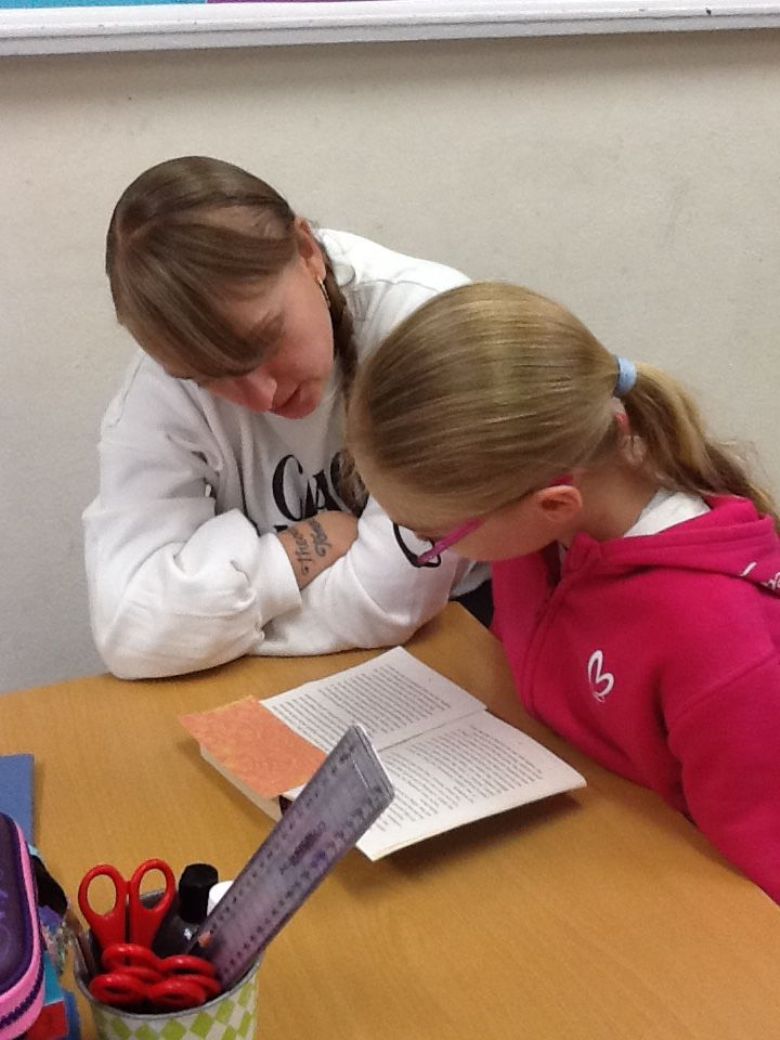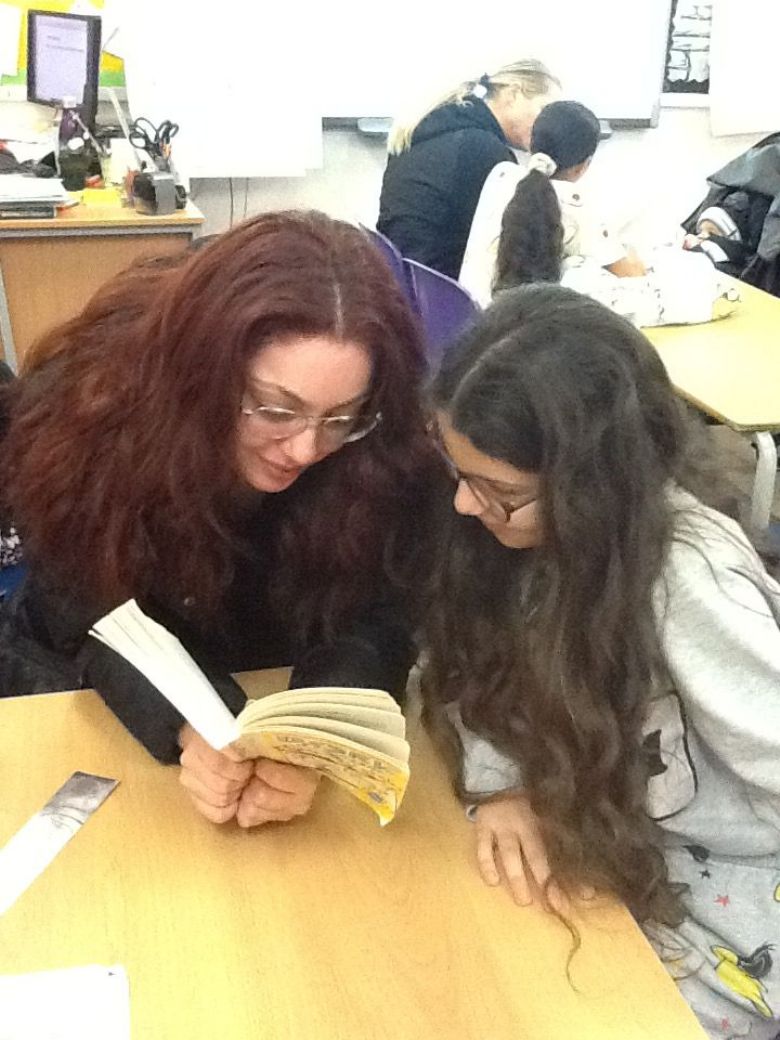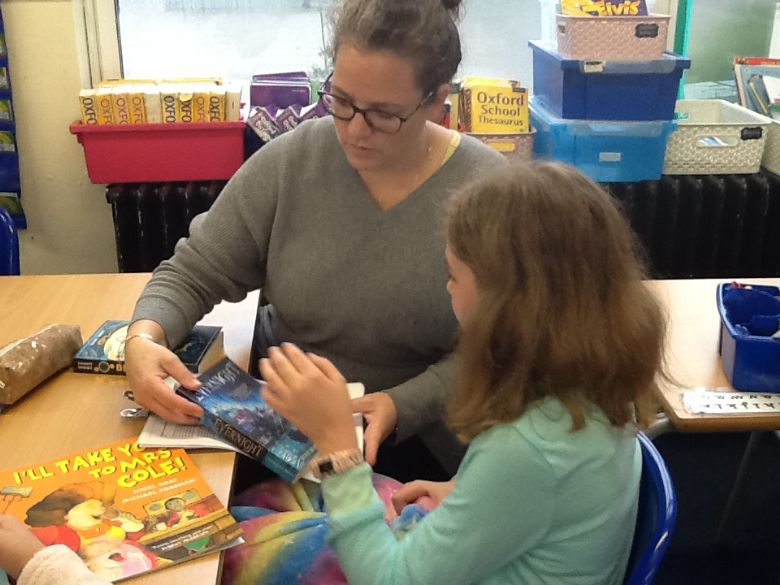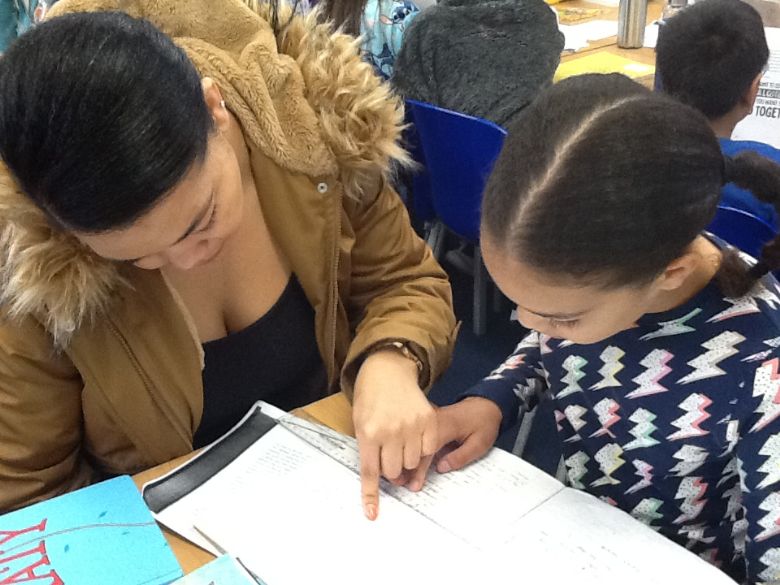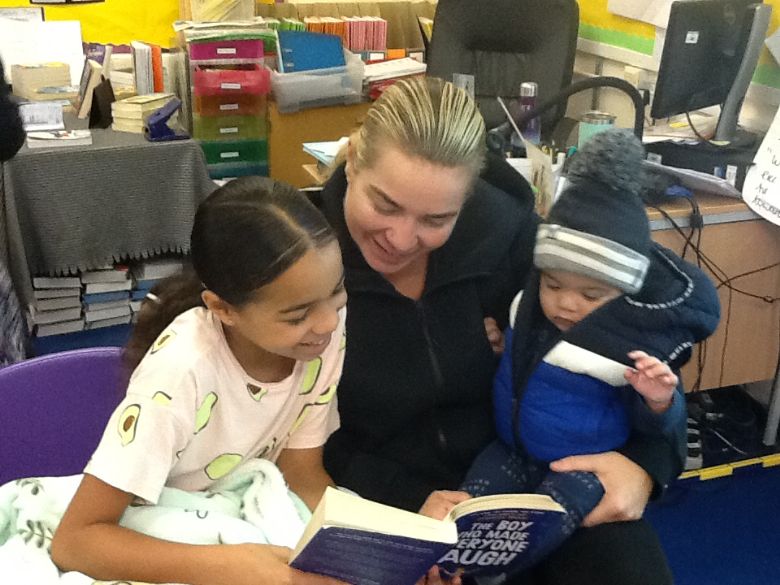 At the end of the summer term, we held a reading picnic on our beautiful field.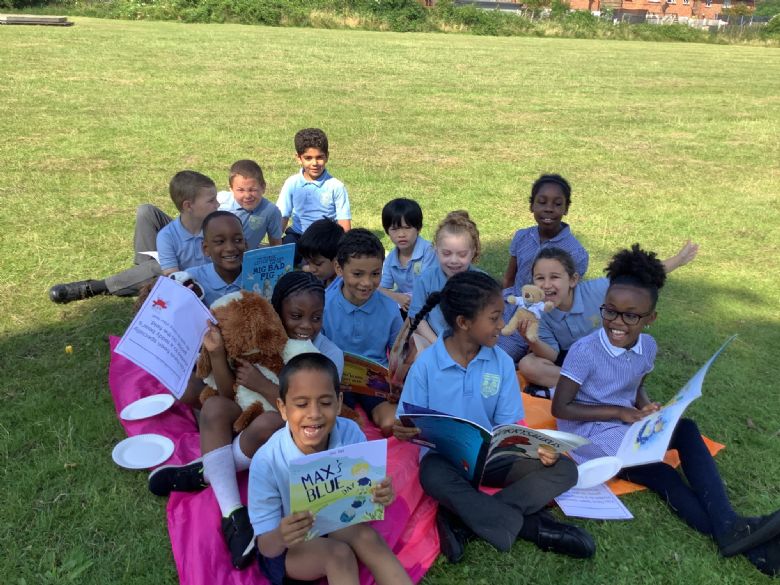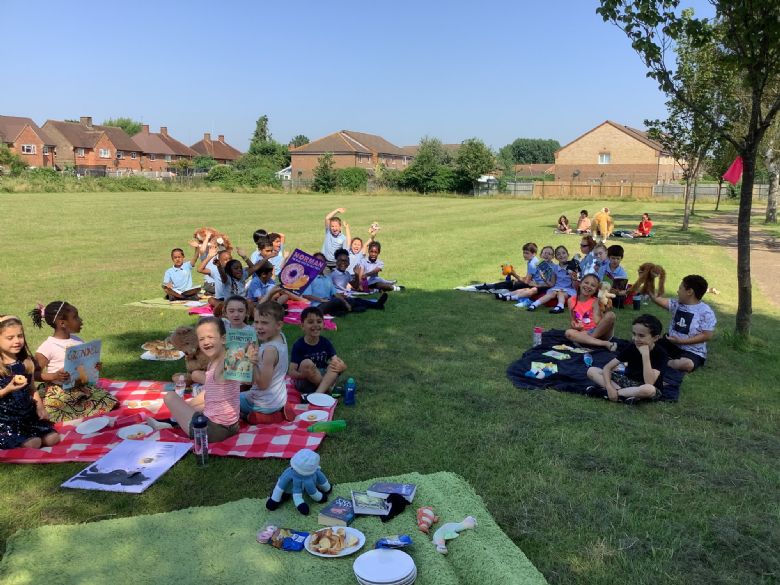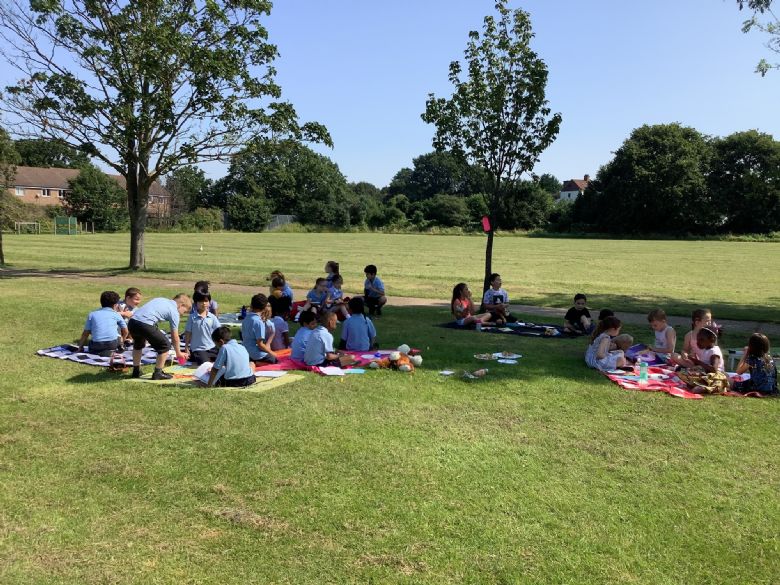 Each year group spends time reading to each other. Reception class loved reading with Year 5.