Reception
| Class R1 | |
| --- | --- |
| Class Teacher | Miss Bishop |
| Class R2 | |
| Class Teacher | Mrs Mohammadi |
| | |
| Teaching Assistants across Reception | Mrs New |
| | Mrs Whiffen |
| | Miss Sanford |
| | Miss Cranham |
Reception Curriculum Map 2022-23
Autumn 1st Half Term

All About Me, Human Body, Family

Autumn 2nd Half Term

Traditional Tales, Diwali, Christmas

Spring 1st Half Term
People Who Help Us, Lunar New Year
Spring 2nd Half Term
Easter and Growing, Dinosaurs, Superheroes
Summer 1st Half Term

Minibeasts, Farm Animals

Summer 2nd Half Term

Beyond the Sea and Transition

These themes have been chosen to ensure that there is opportunity to cover all areas of the Early Years Foundation Stage (EYFS). These include:

Personal, Social and Emotional Development
Communication & Language
Physical Development
Mathematics
Literacy
Understanding of the World
Expressive Arts and Design

We plan for all of the areas to enable children to experience a variety of play-based activities during their time in Reception.
In Reception, our dedicated teachers encourage and promote 'active' learning throughout all the areas of the Foundation Stage Curriculum, celebrating each child's achievements and preparing them for a smooth and happy transition into Key Stage 1. The children's learning often follows their interests and what enthuses them. We tailor each cohort's planning to the children's individuals needs and requirements. We use a Systematic Synthetic Phonics (SSP) programme called Essential Letters and Sounds to teach Phonics, Reading and Writing.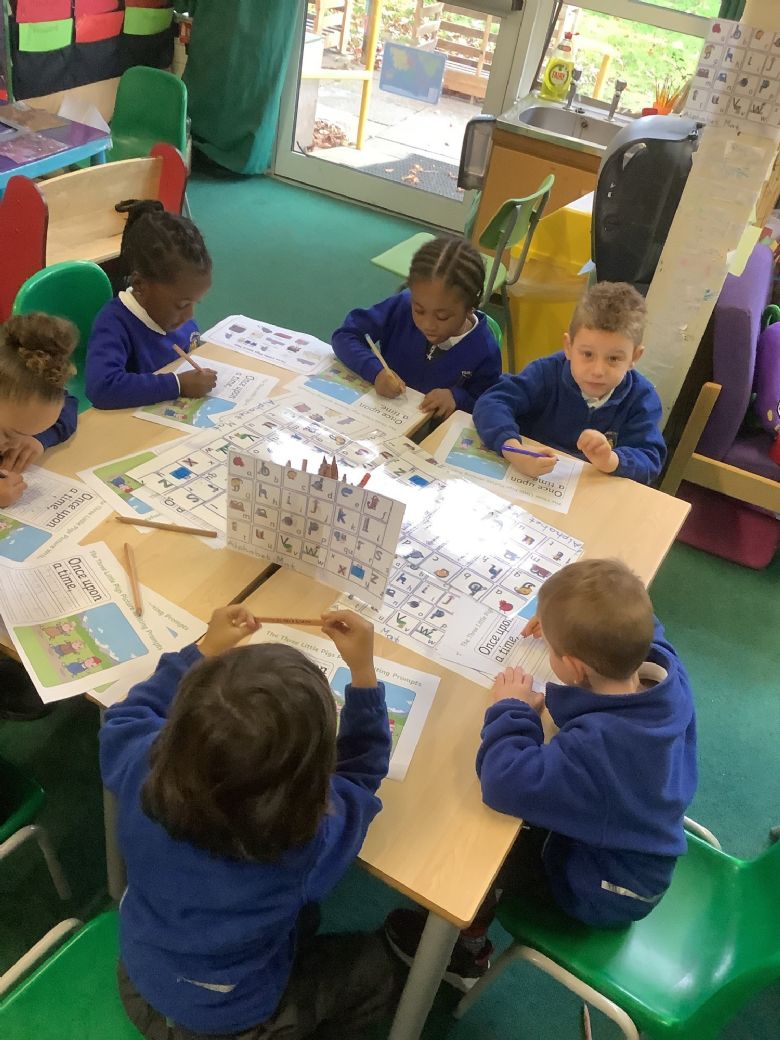 At Fairchildes we place a big emphasis on our cursive style writing and this is a prominent feature in our reception classrooms. It can be a little scary at first, but the children soon pick it up and enjoy using the very 'grown up' script.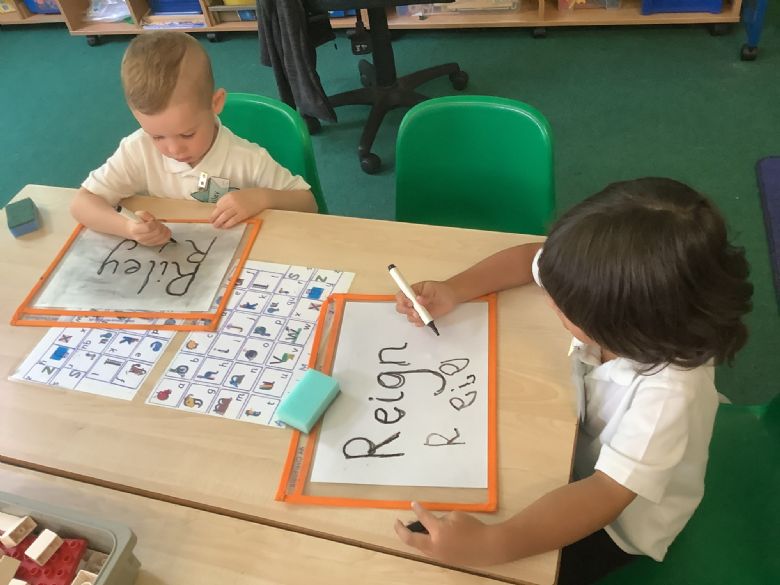 We put a strong emphasis on building social skills and recognise that each child brings a different talent to our school. These qualities help to make our reception a fascinating learning environment.
Most Nursery children transfer into Reception from our nursery in the September following their fourth birthday and are joined by children from other local nurseries.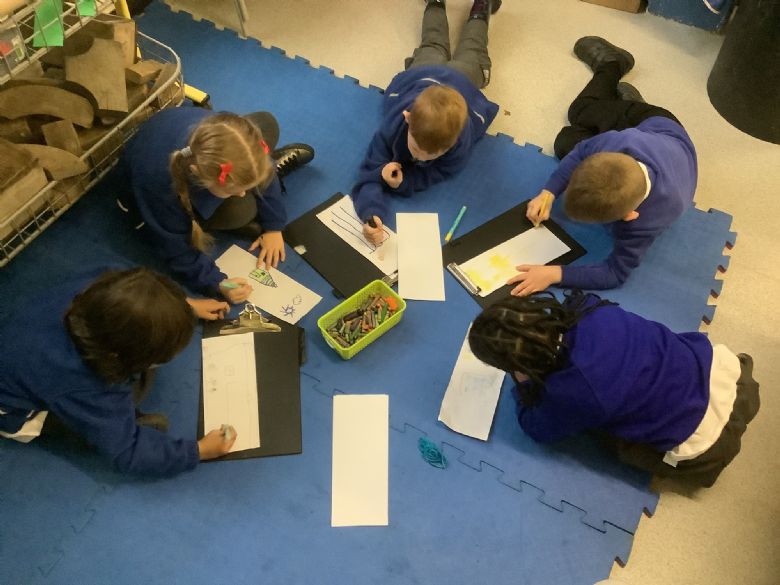 Reception children continue to have easy access to the extensive outdoor learning environment throughout the year. We take part in specialist subject areas of the curriculum such as Forest School and our very own Edible Garden. The Reception classes take part in a weekly music session as well as a weekly PE session. In addition, all children prepare for the annual Reception Sports Day held in the grounds to demonstrate skills developed throughout the year.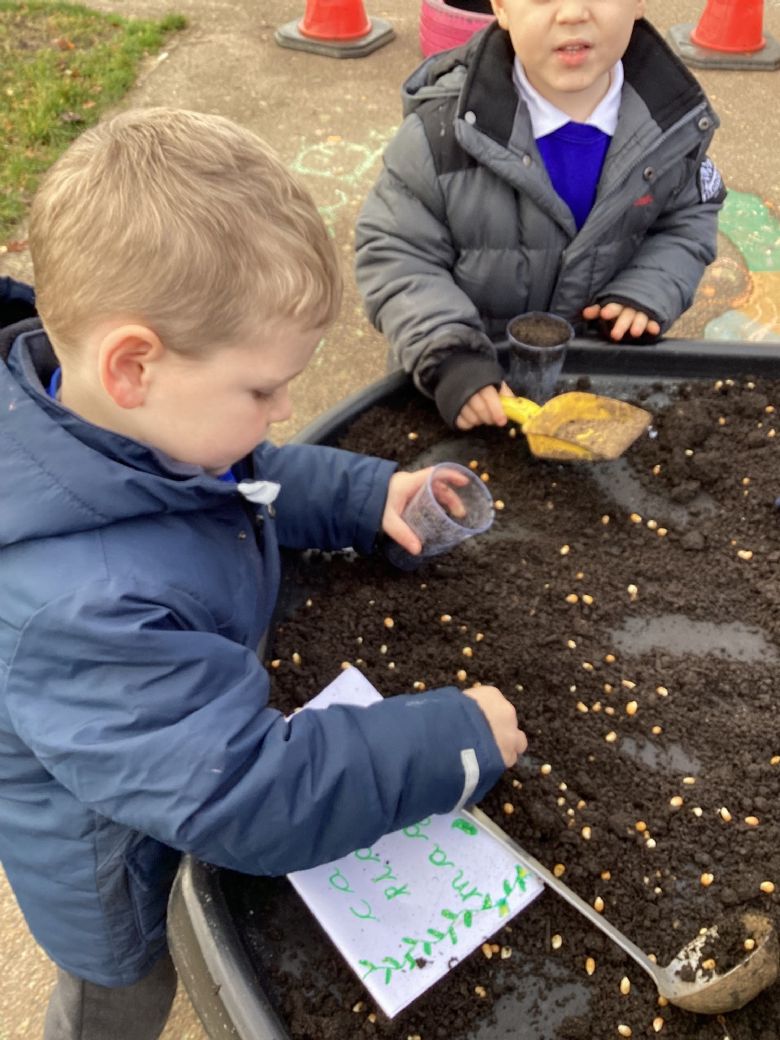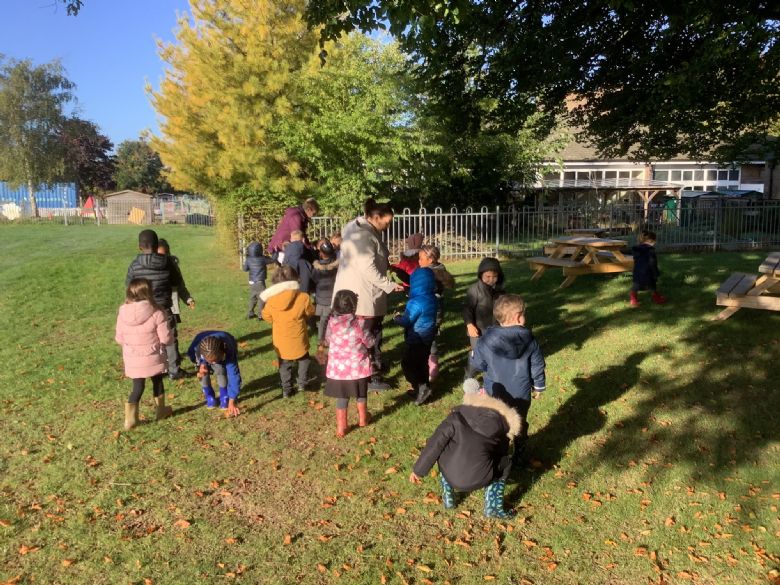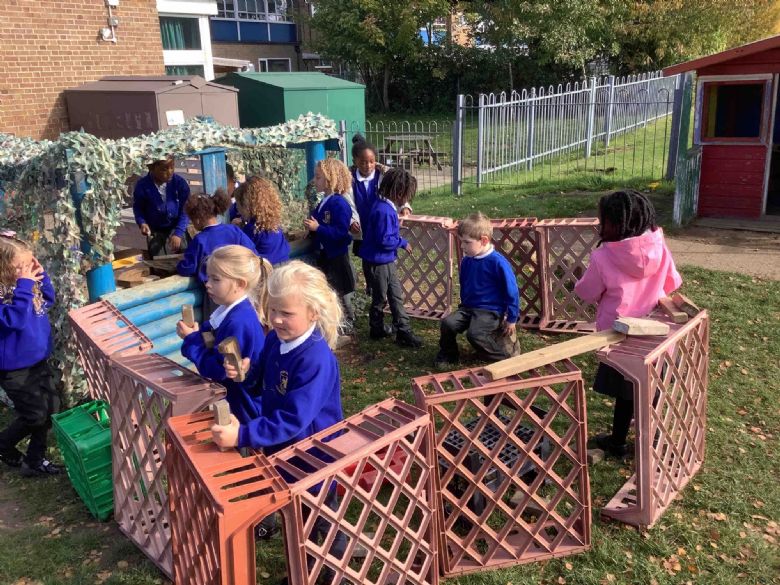 In our Early Years setting we understand the importance of an effective start to a child's education. We offer a fun, stimulating and caring environment allowing the children space to grow independently and develop the confidence needed to take on new challenges.
In the final term of the Reception Year each child is assessed against the Early Learning Goals which can be found in the table below.
| Specific Areas | Goals |
| --- | --- |
| Literacy | Comprehension, Word Reading, Writing |
| Mathematics | Number, Numerical Patterns |
| Understanding of the World | Past & Present, People, Culture and Communities, The Natural World |
| Expressive Arts and Design | Creating with Materials, Being Imaginative |
| Communication and Language | Listening, Attention & Understanding, Speaking |
| Personal, Social and Emotional Development | Self-Regulation, Managing Self, Building Relationships |
| Physical Development | Gross Motor Skills, Fine Motor Skills |
The results of these assessments are submitted to the Local Authority in the form of the Early Years Profile, as well as being shared with parents and carers alongside the end of year report. This report is shared with the pupils' Year 1 teachers to ensure a smooth transition into their next phase of education.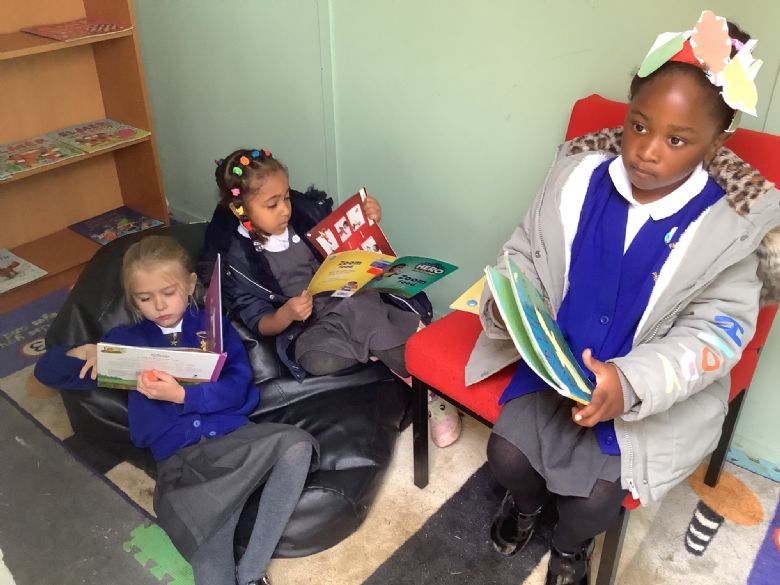 Example of Reception Plans
Please follow the link below for an example of a plan from Reception.