Internet Safety
National Online Safety Website
We have recently subscribed to the National Online Safety website. As part of our subscription, all parents and carers have free access to the website. It has a wealth of information, including courses, about keeping your child safe online.
Information about the latest social media platforms and online games, how to use parental control settings on your internet service and devices. All in easy to use videos, help sheets, advice and guidance.
If you have not done it already, to access the website all you need to do is follow this link to create an account:
https://nationalonlinesafety.com/enrol/monks-orchard-primary-school
You can access National Online Safety online via any device search for 'National Online Safety' in the App Store/Google Play Store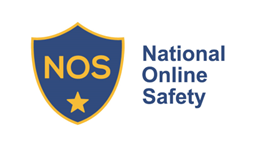 Please see below for the leaflets shared during our Big Wide Web Parent Workshop.
---
CEOP helps any child or young person under the age of 18 who is being pressured, forced or tricked into taking part in sexual activity of any kind. This can be something that has taken place either online or in 'the real world', or both. The CEOP Safety Centre has clear information and advice on what can be reported to CEOP, the reporting process and what will happen if you do decide to make a report. You can visit the CEOP Safety Centre and make a report directly to CEOP by clicking the Click CEOP button. If you are experiencing online bullying or something else online has worried you please speak to an adult you trust, or you can talk to Childline at any time on 0800 1111 or at www.childline.org.uk.

The use of technology has become a significant component of many safeguarding issues. Cyberbullying, child sexual exploitation, radicalisation, sexual predation - technology often provides the platform that facilitates these types of harm.
We do all we can to limit children's exposure to the above risks from our IT system. We work closely with our IT support team, the London Grid for Learning (LGFL) and our Internet Service Provider to ensure that appropriate filters, monitoring and security systems are in place and up to date.
As part of our computing curriculum, we give children advice and teach them the key skills and techniques they will need to stay safe online. We follow this up during PSHE lessons and deal with individual incidents of online harm, abuse and cyberbullying, according to our Safeguarding, Behaviour and Anti-Bullying policies and procedures.
However, we cannot control what children do online, outside of school. Parents need to take responsibility for this, and here are some simple actions you can take to make sure your children are safe online.
Remember: you have chosen whether or not to buy your child a smart phone, tablet or games console and you pay the bill. All devices have parental control settings. It is your responsibility to make sure your child's device is set up so that they cannot purchase or access inappropriate apps or sites.
Talk to your child about why they go online, what apps and websites they use and what they use them for.
Find out about the apps and websites your child is using. It is very easy to post and access inappropriate material on most social media apps. This is why the vast majority of them should not be used by children under the age of 13. You would be shocked by some of the videos, images and messages your children can access easily online.
Explain to your child that what they post online can be seen, saved and used by others. They must always think before posting.
Never share personal information online.
Never respond or retaliate to abusive messages or posts.
Block users who post abusive messages.
Save, take a screen shot or print abusive messages you see or receive.
Always report abusive messages or posts to the service provider and, if appropriate, to the police via the CEOP website (ceop.police.uk).
If you want further advice there are a number of useful websites you can access:
Keeping children safe online | NSPCC
---
Smartie the Penguin
An online safety story for 3 to 7 year olds.
Join in with Mummy Penguin's song and follow the adventures of Smartie the Penguin as he learns how to be safe on the internet.
The story covers the following 3 themes;
Pop ups and in app purchasing
Inappropriate websites for older children
Cyberbullying
Please click on the link below to access the story.